Vinpok Mofin Gravity Wireless Phone Charger for Car
$35.99
$49.99
saving
$14.00
FREE Shipping
Gravity auto-clip for mounting your phone stably

You can choose the holder or stand model as your need

It can implement quick charging functionality of new iPhone

Charge your phone with your phone case on

Supports QI standard

Over 80% charging efficiency
Gravity auto-clip for mounting your phone stably

You can choose the holder or stand model as your need

It can implement quick charging functionality of new iPhone

Charge your phone with your phone case on

Supports QI standard

Over 80% charging efficiency
FREE DELIVERY WITHIN THE US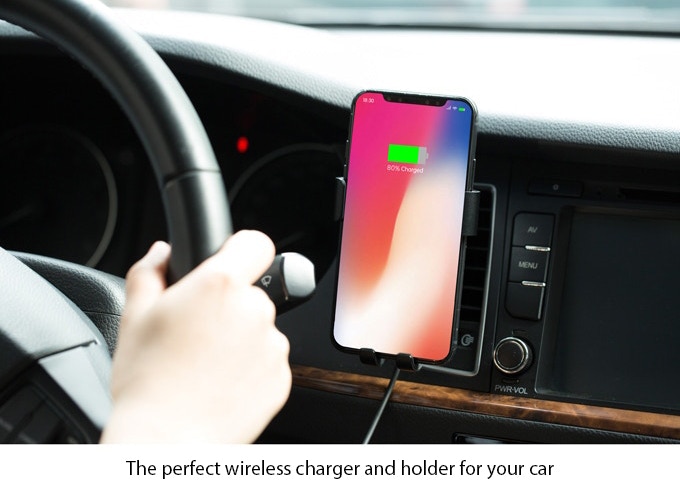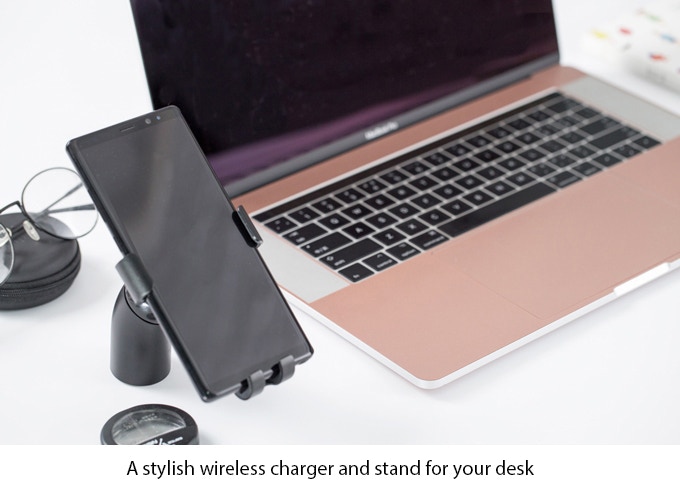 Mofin is the world's best gravity wireless charger. The natural gravity and weight of the phone makes it conveniently secure or take it out in just seconds. Just place your phone on the top of the charger and its arms will automatically lock the phone in place to start charging. With its unique triangle fixed design, it holds your phone firmly even when you're turning or at a speed bump.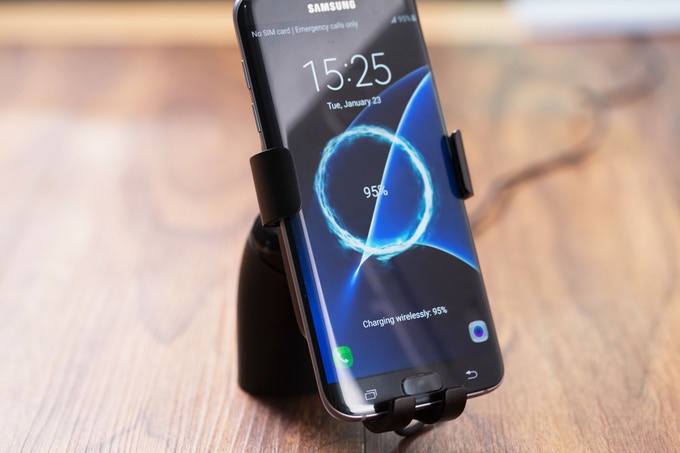 Mofin employs Qi inductive charging technology to charge your phone effortlessly so you don't have to worry about finding outlets or connecting to power cords. It works with iPhone X, 8/8 Plus, Galaxy Note 8, S8+ and any other Qi-compatible phones.
Compared with the mainstream wireless chargers in the market that charges slowly, Mofin offers a better solution.The conversion efficiency of Mofin has increased up to 80%, which is faster than most wireless chargers since they can only reach 60%. With the 10w fast charging, Mofin can charge faster a lot compared with the 5w chargers.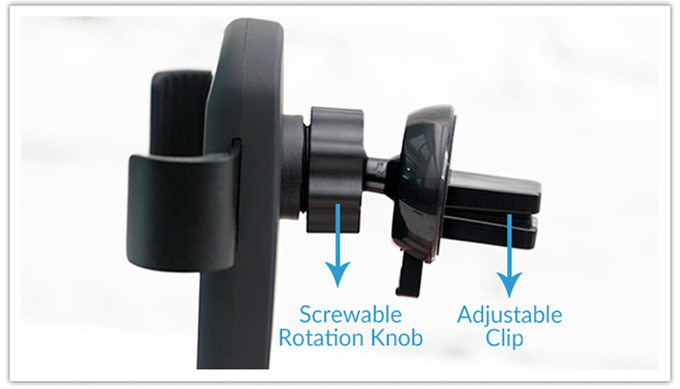 Mofin wireless charger is easy to set up to use and stable than ever. In addition to being a car mount, the design of the clip makes it fit for most air vents. Unlike other mounts, when you use them for a long time, they will be loosed. The screwable rotation knob makes Mofin stable on your car and keeps your phone secure and insight for navigating.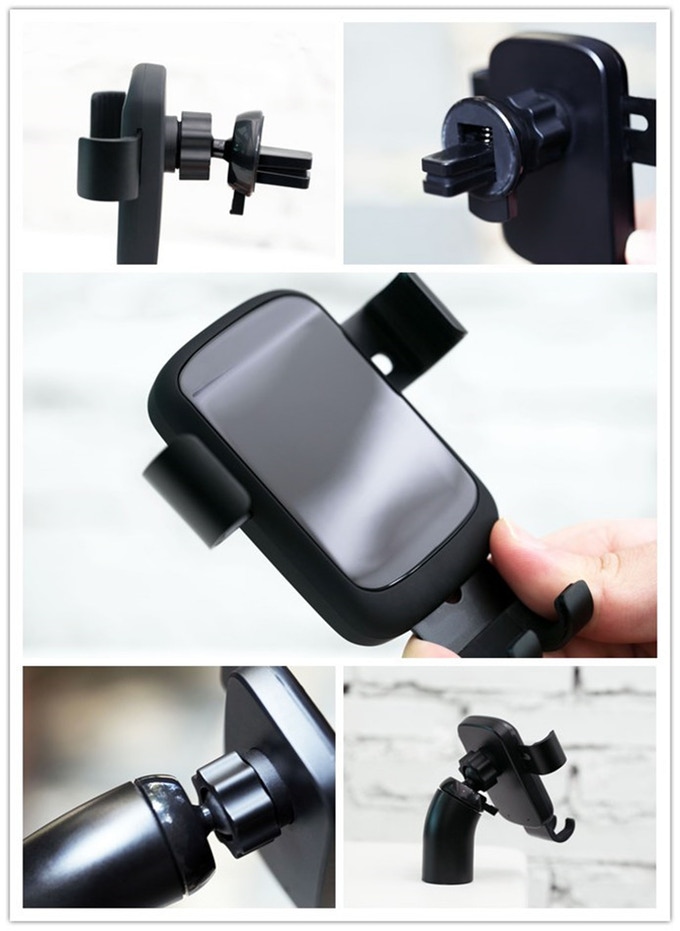 The Mofin charger is made of plastic material with a bracket crafted from anodized aluminum covered with non-slip silicone at each end of the arm to better protect your phone from scratches and hold it firmly.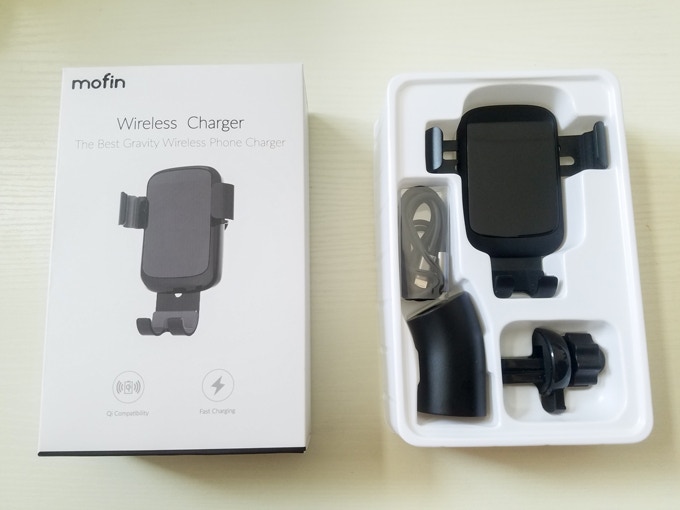 Mofin Kit includes:
Mofin Wireless Charger
USB Cable
Premium Car Mount
Convenient Desk Stander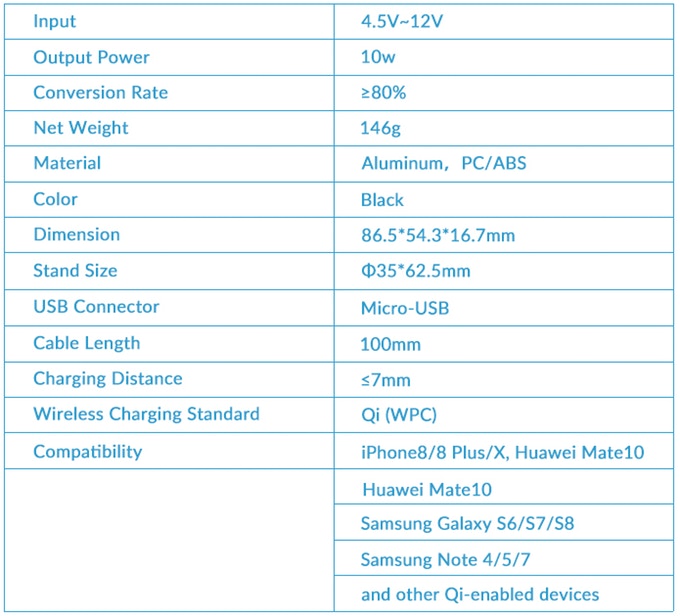 In The Box:
AirMount*1
Air Vent Clamp*1
Micro USB Cable*1
Manual*1