Vinpok Duo 2 Charging and Listening Simultaneously 2 in 1 Cable for iPhone
$26.99
$29.99
saving
$3.00
FREE Shipping
Support Apple Lightning to 3.5mm headphone jack adapter

Durable & tangle-free. No more messy cables

Support remote control and phone call

48 kHz, 24-bit audio output
Support Apple Lightning to 3.5mm headphone jack adapter

Durable & tangle-free. No more messy cables

Support remote control and phone call

48 kHz, 24-bit audio output
FREE DELIVERY WITHIN THE US
A Better Way to Solve Your Charging & Listening Problems

You've got the latest iPhone only to realize that you are unable to use your wired headphones and speakers when it's being charged. Fortunately, a brilliant solution is on its way.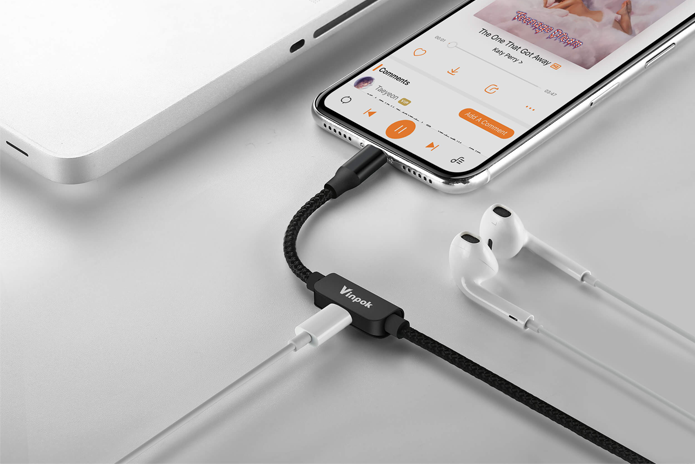 Duo 2.0 is the only cable you ever need to help you get out of this dilemma. With the groundbreaking integration of the charging cable and a Lightning socket, Duo 2 is not just a charging cable but also an audio transmitter. You don't need to throw the dice to choose between charging and music from now on, Duo 2 allows you to do both in one go!
What Makes Duo 2 Different

There is indeed a wealth of splitters out there aimed to solve the listening and charging dilemma with the new iPhone, yet they're far from ideal as all of them require an additional cable to make things work. Such cumbersome approach simply ruins the minimalist design of iPhone.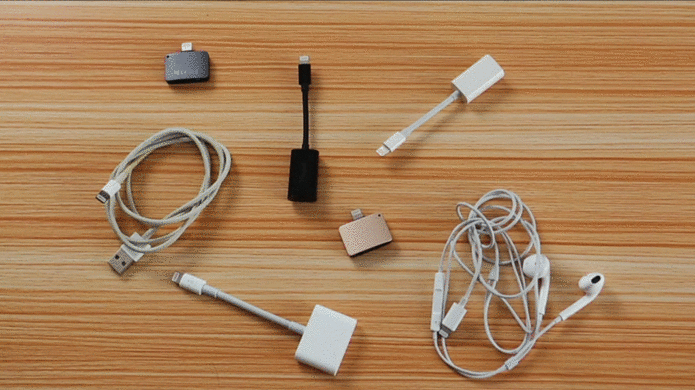 Compared to other adaptors and cables, Duo 2 is far more handier and portable than those on the market; not to mention it's made out of top-notch materials. It offers you the most convenient way to charge and listen to music at the same time. With Duo 2, you can embrace the simplicity of life!
Duo 2 In Reviews

"We tried it for a while and we totally loved it. It keeps fast charging and the audio doesn't lose its quality. "
by No Place Called Home click to see>
"A worthy investment for iPhone users... I really like that it gives you the option to charge your phone and not have your listening experience interrupted."
by Mac Sources click to see>
"Duo 2 was not as easy as splitting the Lightning cable. It had to support things like remote control and handsfree calling."
by Gadget Guy click to see>
"This is a permanent solution, makes the Duo 2 a particularly nice choice if you listen to music for long periods of time, like on transatlantic flights or in noisy offices.
We're happy to recommend the Duo 2 to any iPhone X, iPhone 8 or iPhone 7 users."
by xsreviews click to see>
"Charging was flawless whether we used our MacBook Pro, the standard Apple iPhone power cube or our Belkin Power Rockstar 10000 battery pack... In all cases the audio played perfectly with excellent sound quality ."
by Apple Tech Talk click to see>
One Cable Meets All Your Needs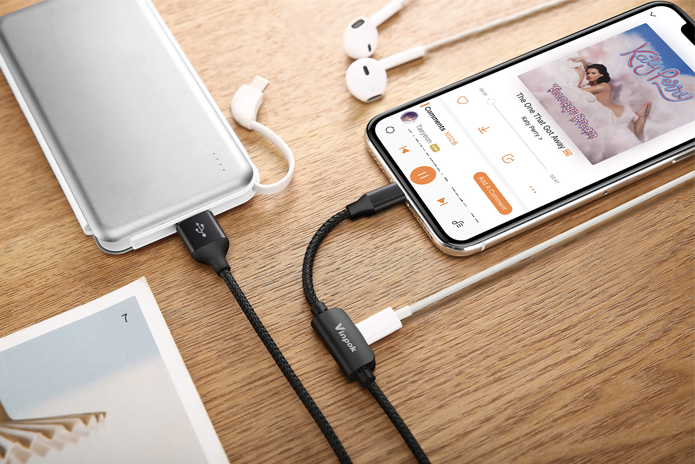 We design Duo 2 to be your ultimate solution for non-stop music while charging. It is inherently multifunctional to facilitate you switching between volume and phone calls. And the integrated DAC allows you to enjoy 24-bit high-quality music anywhere, anytime.
Feature Overview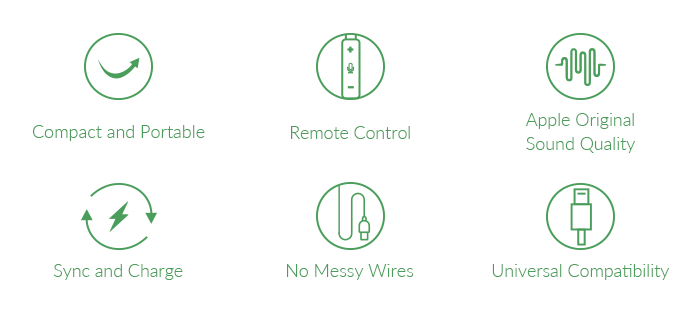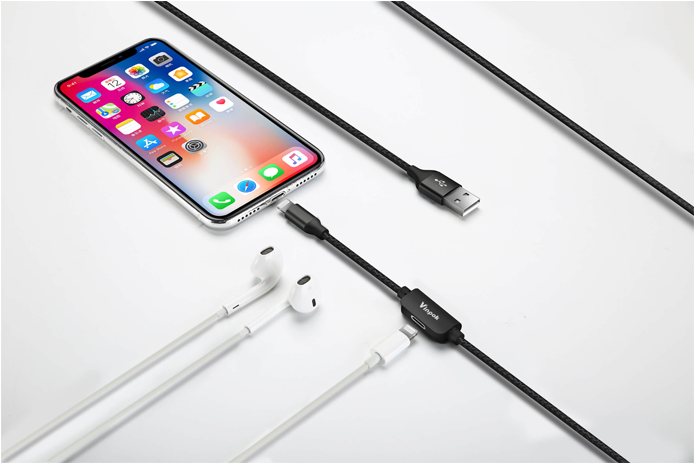 With the unique integration design, Duo 2 enables you to conveniently use the headset while feeding your new iPhone via a single line.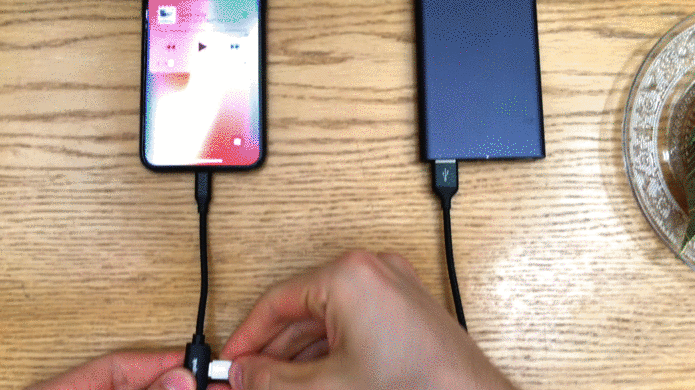 You can freely play, pause, skip track, or adjust the volume by clicking the control button on your handset.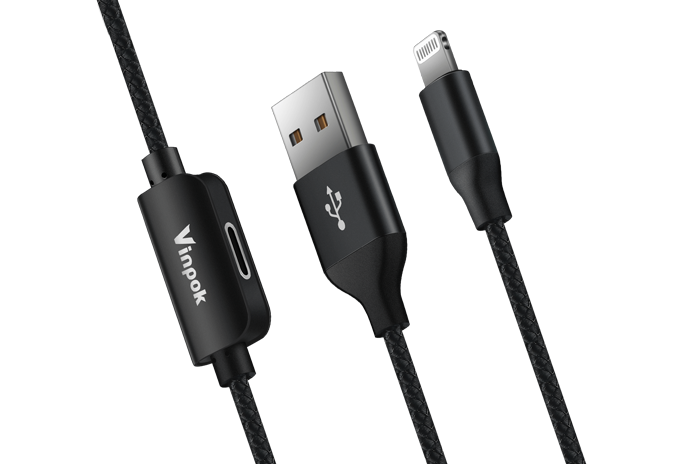 Adopt 48 kHz, 24-bit audio output to deliver the highest-fidelity sound from your devices.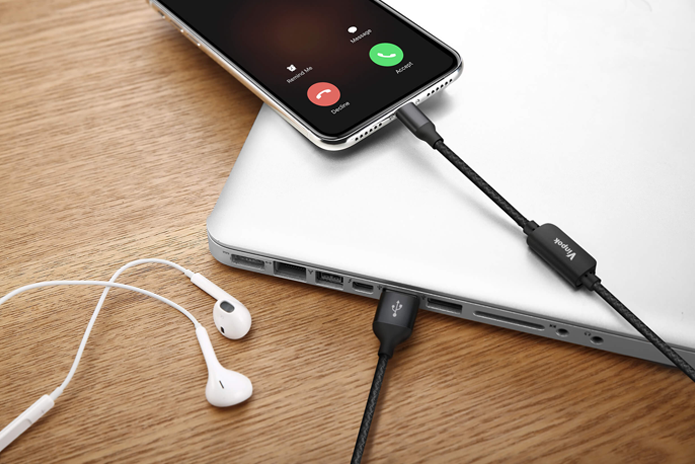 Duo 2 is also a multifunctional cable so you can charge and sync with ease.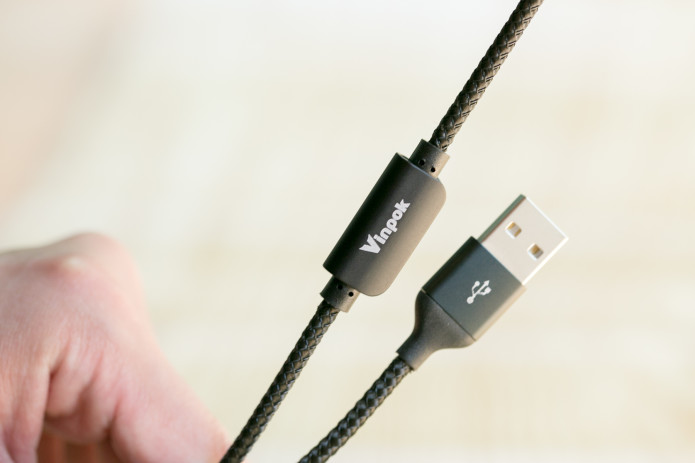 Nylon fabric coated cable, Duo 2 is tangle-free and durable. Never worry about wearing out your cables!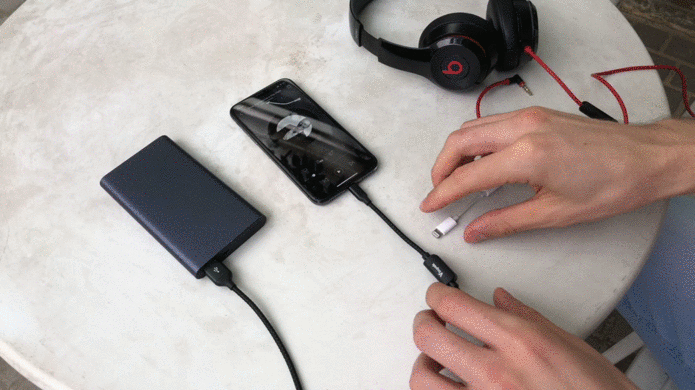 Duo 2 supports Apple Lightning to 3.5mm headphone jack adapter, you can enjoy music with your favorite earphones!
Gallery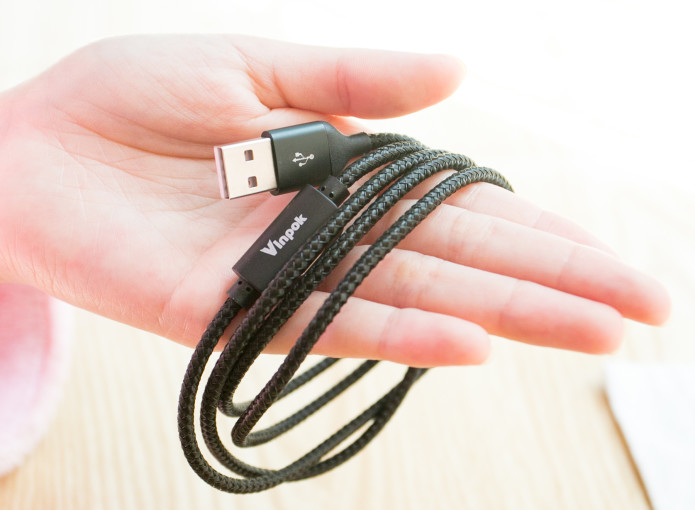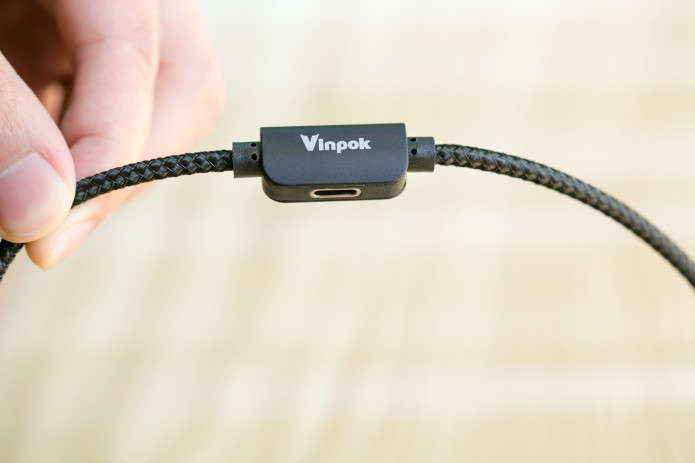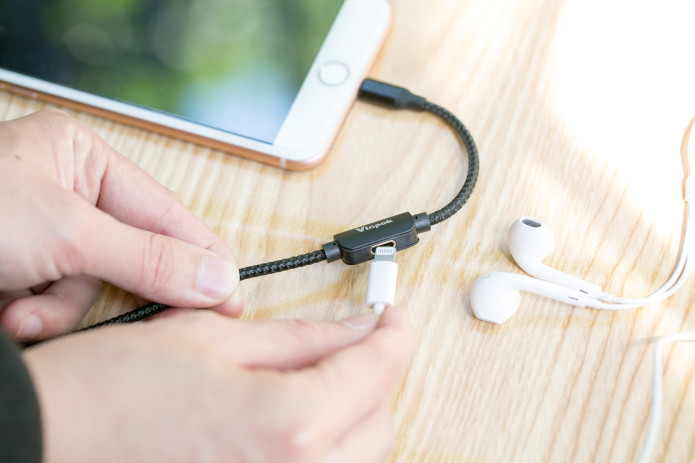 Specification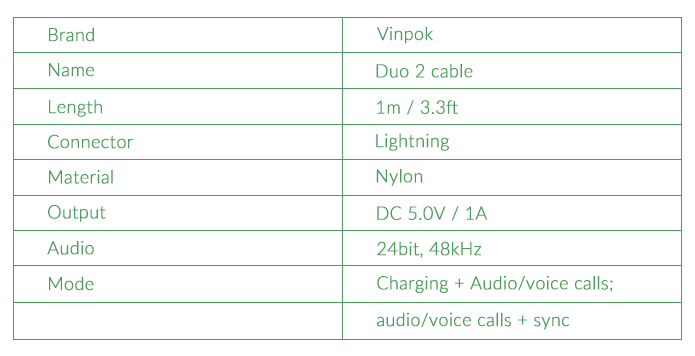 In The Box:
Duo 2 Cable*1
Vinpok Case*1