$89.00
$129.00
saving
$40.00
The Most Convenience Wireless Fast Charger

All-In-One Planner

Versatile Storage Pocket

Replaceable Design

Premium Quality
The Most Convenience Wireless Fast Charger

All-In-One Planner

Versatile Storage Pocket

Replaceable Design

Premium Quality
FREE DELIVERY WITHIN THE US

It's hard to juggle your fast-paced life. That's why we combined a wireless charger, power bank, and plannerinto a single journal! The Tesmo is the world's most stylish charger especially designed to tailor to all your daily needs.
When designing Tesmo, we wanted it to be aesthetically pleasing, practical, and durable. It's a multi-device charger that offers an unrivaled charging experience as well as the perfect planner to get you closer to your goals.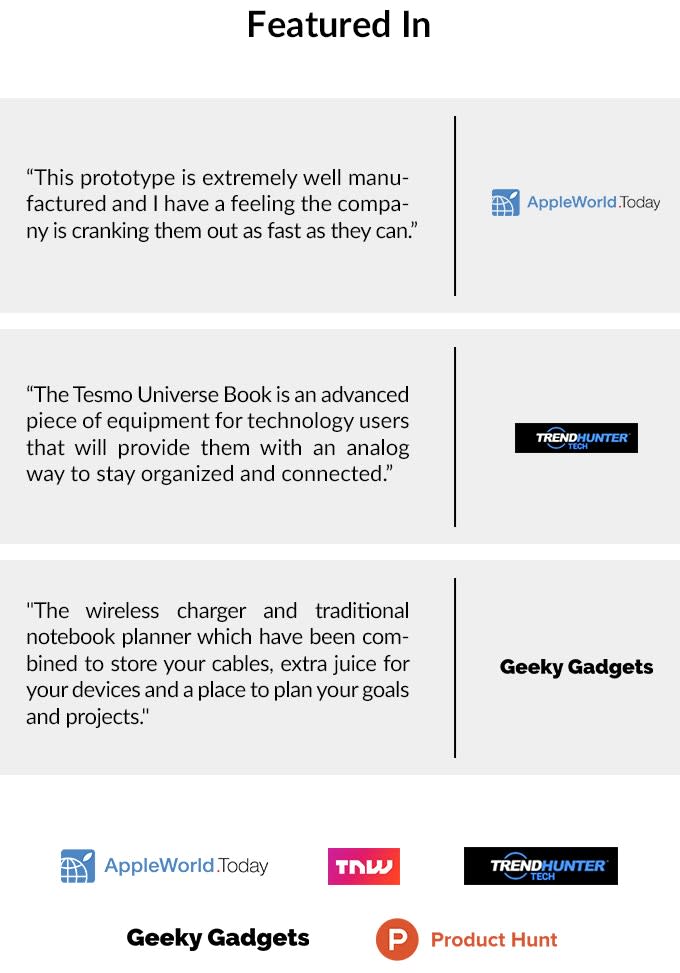 "Honestly, this feels really damn cool! This is a super high-end book!'" Beta Review by Marc The Geek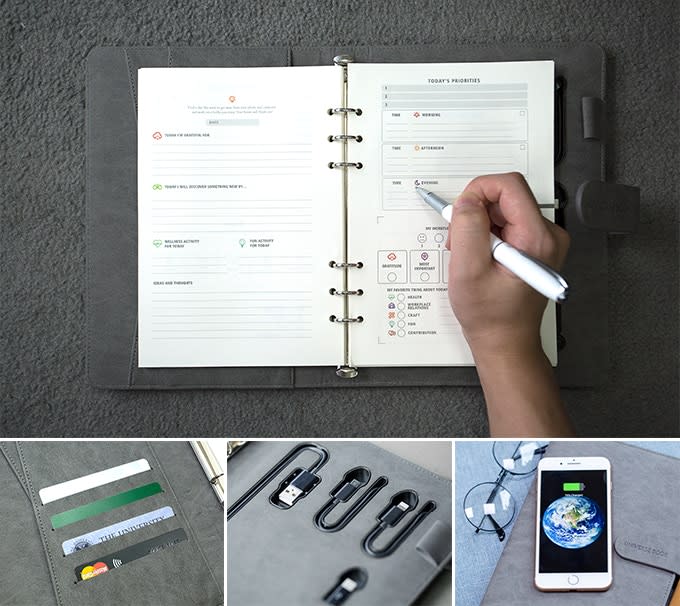 Tesmo may look like an ordinary notebook at first glance, but it goes way beyond that. The Tesmo notebook has a built-in wireless fast charger on the front cover that's equipped with 7.5W for iPhones and 10W for Androids.
Tesmo is compatible with any Qi capable devices likeiPhone X and Samsung Galaxy S8/S7. Simply place your phone on Tesmo's cover and experience the convenience of wireless charging.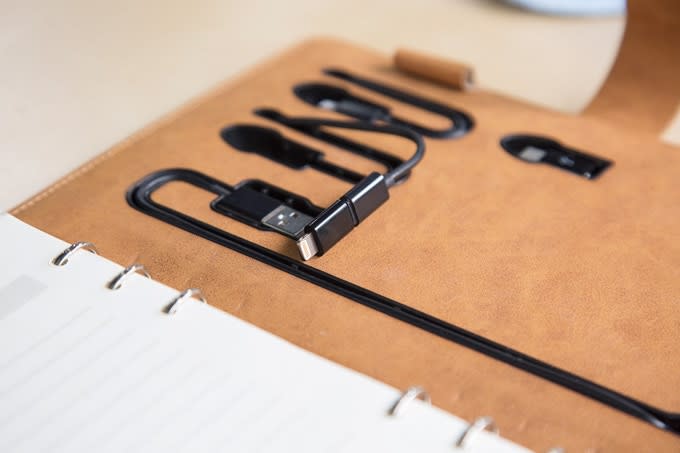 Tesmo allows you to simultaneously charge three devices at the same time whether it's iOS or Android devices. It comes with an 8000mAh battery in its back cover, which can be fully charged in 4 hours and will be powerful enough to fully charge your phone 3 times.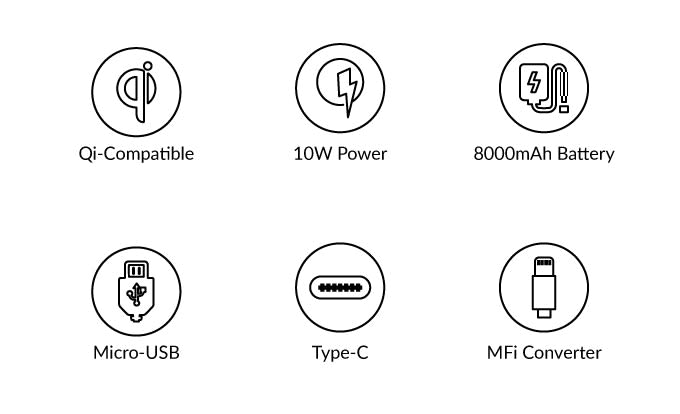 Planners are crucial, for those of you who are just starting out your organizational journey, Tesmo is perfect to get you started on the right track!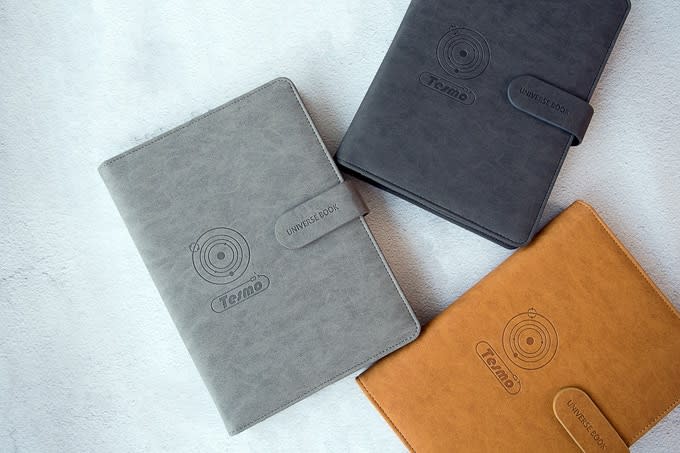 There're also designated card, pen, and note pocketsto help you be organized wherever you go. With your active lifestyle, Tesmo has everything you need in a single place.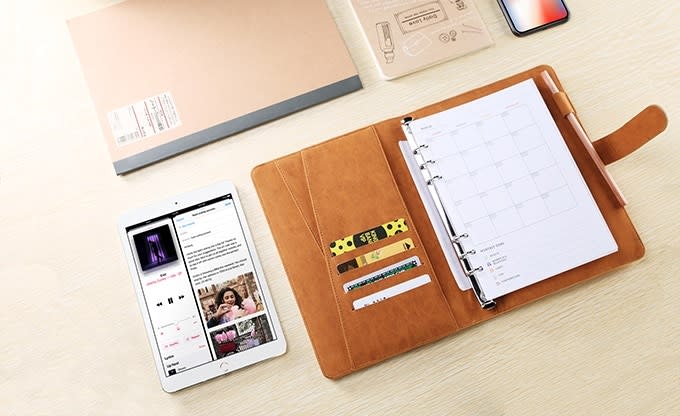 Achieve the perfect work-life balance through our monthly, weekly and daily goals. Tesmo can be used as a planner, sketchbook, journal, or anything else you need it to be.


We've designed Tesmo to be the perfect fit for you and your lifestyle! By combining sleek aesthetics with durable materials, Tesmo can withstand the wear and tear caused by work, school, or travel.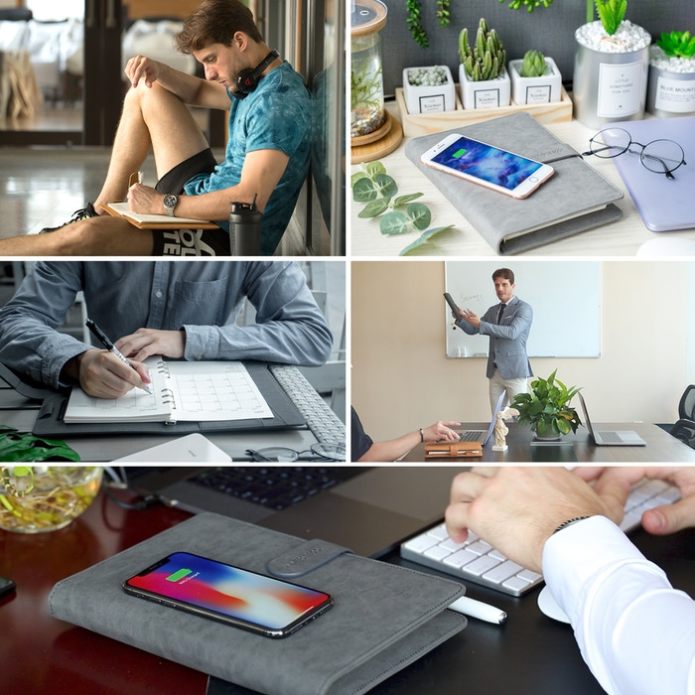 Tesmo's refillable design allows you to put any A5 sizeinner paper and transform it into a personal notebook, journal, planner, or anything else you want it to be. The premium material we choose makes it a durable notebook for long-term usage.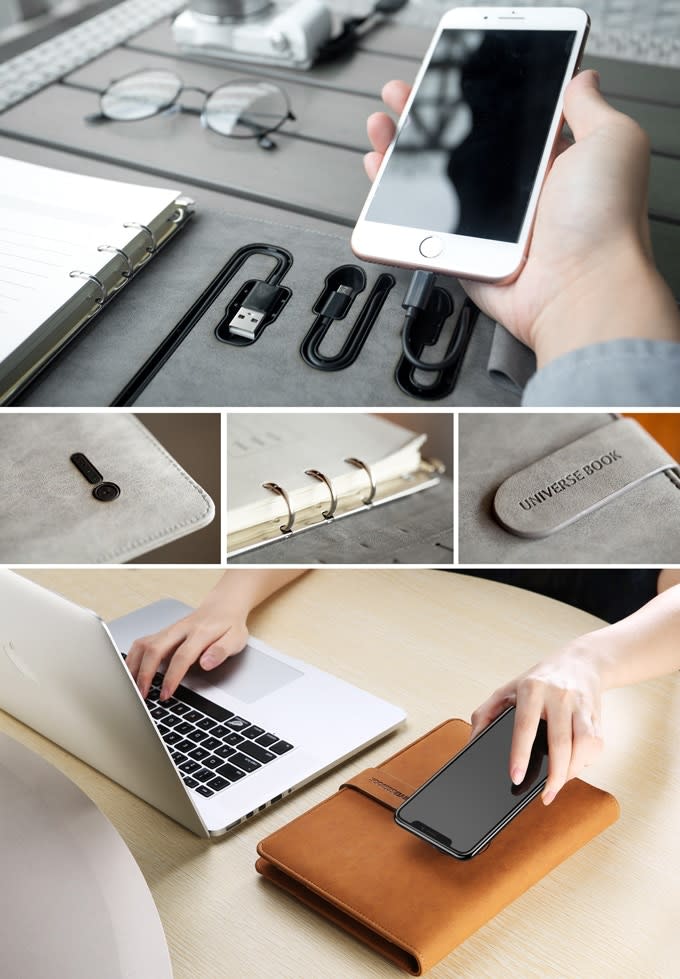 Instruction x1
Tesmo Universe Book x1
Mirco-USB Cable x1
Type-C Cable x1
Lightning Adapter x1