Vinpok Split at CES 2019 💻 Best On-the-go Touch Screen Monitor.
Currently, Vinpok Split is crowdfunding on INDIEGOGO, with 23,069 people supporting it. So far, $2,834,781 USD has been raised, achieving a goal rate of 52907%.
The deal is still live and preorder now:
Having one or even two extra monitors can increase productivity by up to 50%.
When you're writing on your laptop, you're flipping through pictures as you write, but you're constantly switching pages. Or, when you're explaining your work plan to someone, the two of you can only look at one screen. Or, when you forget to bring your laptop, but need to finish an Excel spreadsheet or write an important email, the phone is not convenient to use. Or when you're used to splitting screens at work, working from home and out of the office can be incredibly productive.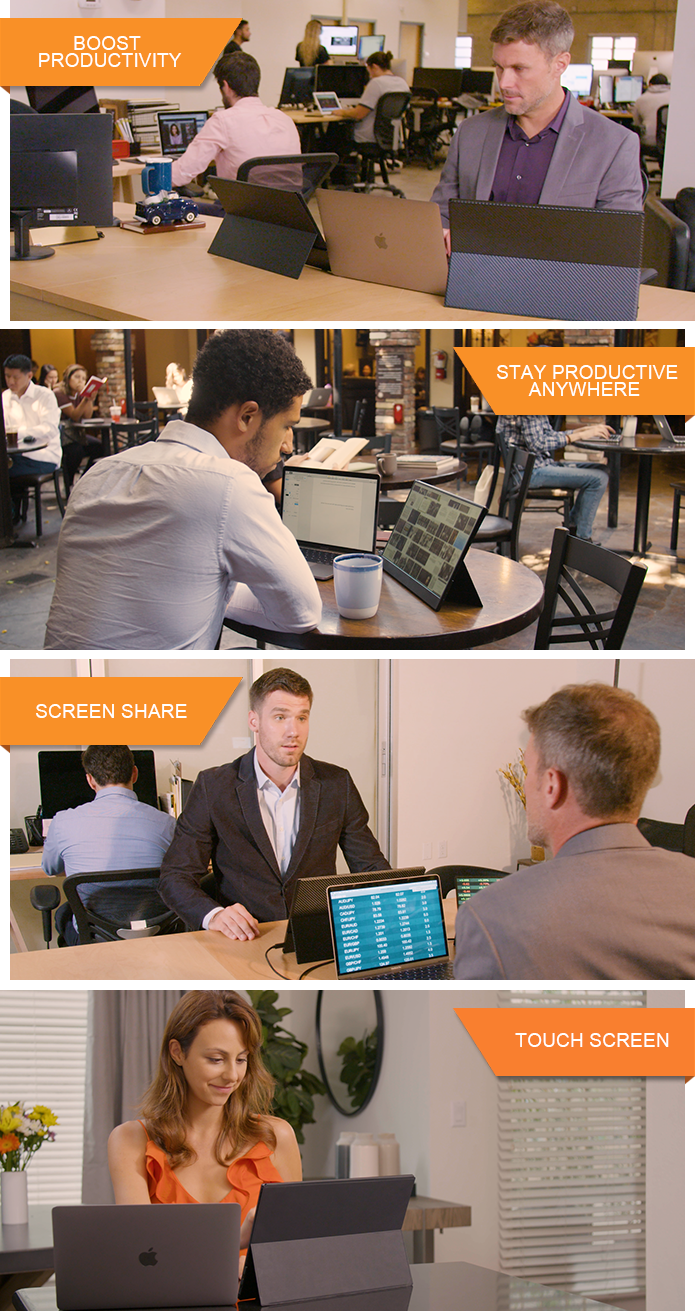 Because of the multifunctional processing (or even simultaneous processing), the screen is always limited, each time by the zoom zoom zoom. But with it, you can multitask, and it's compatible with laptops (Mac, Windows, Linux), mobile phones (ios, Android) and even Switch, PS4, NS, Xbox. Vinpok Split is the perfect external touch display.
The touch screen has a 15.6-inch IPS display and weighs just 1.4 pounds. 16.7 million chromatic number, resolution also reached 1080P, picture quality is higher delicate, support 89% sRGB gamut range. At the same time, support HDMI and type-c interface.
178 ° ultra wide Angle, let every Angle. The ultra-narrow bezel design makes the whole screen take up a higher proportion, which can bring a better visual experience when playing games or watching video.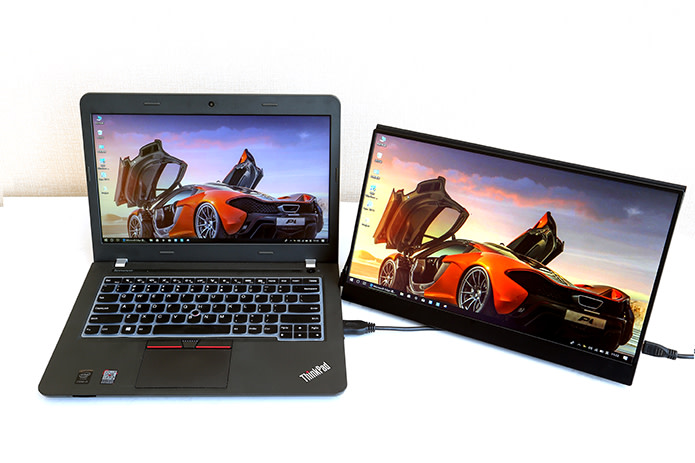 It works on all laptops
Vinpok Split works on all laptops, so no matter what type of computer you're using, you can enjoy the utility and productivity of a large screen. Macbook, Windows, Linux support.
One Of A Kind
Triple monitor solution | presentation mode | compatibility with consoles | turn phone into computer
Turn android smartphones into workstations
With the rapid development of modern technology, smartphonesare becoming more and more powerful. Many times, when you are not at home, unable to use the computer, need to complete an important task or an important email, using a smartphone is not realistic. You can turn your Android smartphone into a workstation by simply connecting it to Vinpok Split. When you don't have a computer, don't be afraid.
Gospel for player
This is more than just a business split, using a system that works with your game, as well as simply plugging in your game console and starting to run your favorite game. Even better, you don't even need the console's own dock, just use type-c cable we provided! Split is compatible with PS4, NS, Xbox and any other console.