The reason why so many people are die-heart fans of wireless charging is due to the ultimate convenience offered by the wireless charger. Instead of plugging a cable into your device and attaching it to a power adapter, you just need to place the phone on the wireless charging pad. No need to fumble around with a cable when you want to charge up your phone is awesome.
Nowadays, we always have multiple devices, an iPhone, Apple Watch or AirPods, and they all need different chargers and cables. Imagine, if you can charge all of them with one charger, isn't it fantastic? Without any update about the AirPower from Apple, Plux is definitely the best alternative for Apple users. Its Qi compatibility allows a user to juice their iPhone, AirPods, and Apple Watch wirelessly and quickly.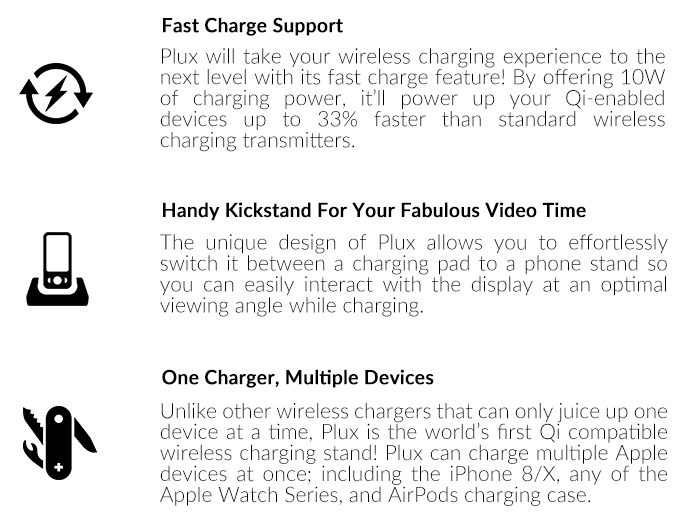 By adopting fast charge technology, Plux can deliver up to 10 watts of power to all your iPhone 8/X, Apple watch, and AirPods. It's a convenient, safe, and reliable way to charge and power all your electrical devices 33% faster than the standard wireless chargers. What's more, the lightweight, minimalist design makes you stand out from the rest.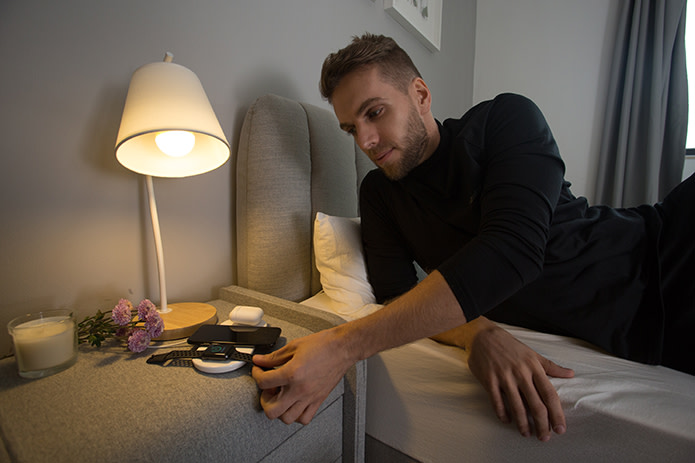 More convenient still, as long as your iPhone case isn't thicker than 3mm, the Plux can charge your smartphone through it. Plux comes with the Stand Converter, it allows you to transform your charging pad into a charging stand easily, and it has the best angle for your Face ID and Nightstand Mode! This amazing wireless charger is now available on Vinpok.com at USD79 only, go check it out!
Take a look at the media reviews:
FREE SHIPPING NOW